Breckenridge 2SG, Ski Cooper GS, Aspen Highlands 2SG, 2DHtr, 2DH Races
Back
Breckenridge A Racer's Edge 2SG


January 27, 2017
We're back at Breckenridge to kick off 5 days in a row of ski racing in the

Rocky

division. Thanks to

Chuck Ginsburg and A Racer's Edge

for sponsoring the 2SG races!

Registration will be in The Maggie from 7:30am-8:30am. We can't leave our bags inside, so please plan to bring them up to the base of the Falcon chair or to the top of the course.
Tickets are $60+tax for racers, $65+tax for friends and family and can be purchased at the Quicksilver ticket window, just show your bib.
Awards and/or Party location TBA following the 2nd race run.
For full details check out the Fact Sheet
Ski Cooper GS - 2nd Annual Hendo Classic


January 28, 2017
It's time for some more Giant Slalom at the 2nd Annual Hendo Classic at Ski Cooper, once again sponsored by Aurum Food & Wine.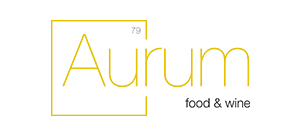 Obviously the big questions out there are: Will Jonathan Wolf be able to defend his title? Can Hendo win the Hendo Classic?
Registration will be upstairs in the Ski Cooper lodge from 8am-9am.
Racer tickets available for $40 at registration, cash or check only to CCSC please!
Awards at 2:30pm upstairs in the lodge.
Full event information here: Fact Sheet
Aspen Highlands 2SG, 2DHtr, 2DH


January 29-31, 2017
Sunday

,

January 29

: Aspen 2SG
- Sponsored by

Boot Mechanics


- Registration

7:30-8:30AM

and Awards

3:30-5:30PM

@ the Taqueria


Monday, January 30

: Aspen DHtr
- Registration

7:30-8:30AM




Tuesday, January 31

: Aspen 2DH*
- Sponsored by

John Davis and Bob Benson


- Registration

7:30-8:30AM

and Awards

3:30-5:30PM

@ the Highlands Alehouse
*participation in the one training run on 1/30 is mandatory to race on 1/31*
PLEASE NOTE:
There will be no fast skiing on the mountain other than the racing in our venue.
ALL RACERS MUST PROCEED FROM THE TOP OF THE EXHIBITION LIFT DOWN T-LAZY SEVEN ROAD TO THE START OF THE SG/DH COURSE, ANYONE SKIING DOWN THE EXHIBITION RUN WILL BE DISQUALIFIED DUE TO OUR GROOMING CATS BEING ON THE MAIN PART OF THE

MOUNTAIN

!
REMINDER:
Call/text
267-496-1320
or email
registration@rmmskiracing.org
if you need to update your registration status after online registration closes! If you are unable to attend, the $40 DNS fee can be avoided by contacting us by the close of registration on race day.
Race Day Announcement
Story